Unable to initialize the mysql socket 1
Calgary Luxury Homes
The RE/MAX Collection Calgary Luxury Homes Marketing Program gives agents the opportunity to learn the best way to not only meet your expectations as a luxury home seller, but exceed them. The program provides them with exclusive advertising incentives, specialized training, and the marketing tools necessary to successfully sell your home. On top of this, sales specialists with The RE/MAX Collection enjoy access to a network of nearly 20,000 RE/MAX Associates from over 700 offices across Canada alone, and over 90,000 worldwide. This allows us to connect buyers and sellers from virtually anywhere. For over 18 years RE/MAX Real Estate (Central) has been the number one producing Office in Calgary, RE/MAX has always believed in staying on the forward edge of the real estate industry, adopting and adapting the latest technology and creating innovative marketing and productivity programs to enable quick sale of Luxury Calgary homes.  When selling in today's market you need a hard-charging, aggressive marketing team to give your home the exposure it needs to get SOLD.
here

RE/MAX Real Estate (Central)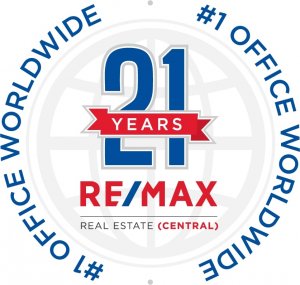 RE/MAX Real Estate (Central) specializing in helping clients in Calgary meet their real estate goals. Passionate, driven individuals dedicated to creating an excellent service experience for every client, RE/MAX Real Estate (Central) should be seriously considered when it comes to buying or selling your property.
Buying or selling a home is likely the largest and most important transaction you'll ever make. That's why so many trust
RE/MAX Real Estate Agents
. By providing the best training, administrative and marketing support, brokers and agents are free to focus on what they do best.